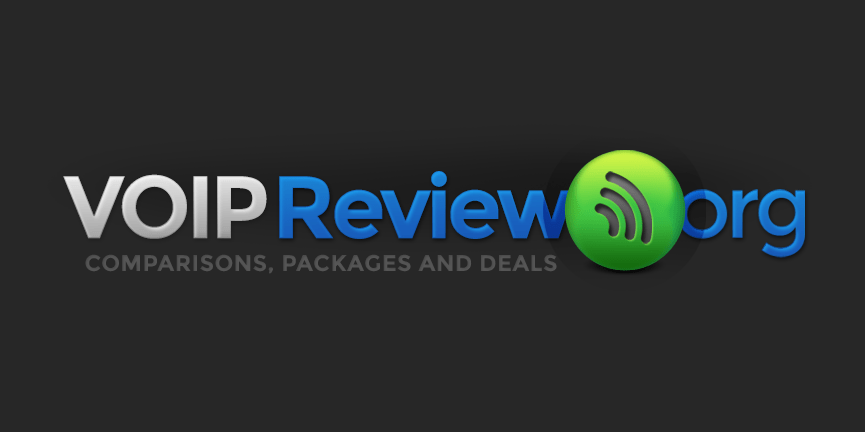 A virtual phone number is a phone number that lets you choose the area code of the phone number.
All VoIP providers offer virtual phone numbers. Any phone number that is not provided by a traditional phone service provider is a virtual phone number. That's because virtual phone numbers aren't tied to a physical location like the phone numbers you receive from a traditional phone company.
Providers of virtual phone numbers allow business owners to choose a number for their business which can be used with the cell phone or landline already used for personal phone calls. The seven virtual phone number providers examined in the article below have proven to be the best options of the many providers operating in the industry. For consumer convenience, each of the seven companies has been carefully evaluated based on the price of their services, available features, and services offered to determine which of the companies are the best of the best.
How Virtual Phone Number Providers Were Evaluated
Virtual phone numbers allow users to differentiate between business and personal phone calls that are taken on a mobile phone or landline. This is accomplished by providing users with a second phone number that can be answered with the same device. Call routing, multi-line management, and voicemail are also available to users of virtual phone numbers. Whichever provider selected by the user should offer a service that is convenient, affordable, and comes with great customer support.
In the end, the following factors were considered when comparing the seven virtual phone number providers:
Price – The price of all services and features offered by virtual phone number providers is taken into consideration.
Convenience – We observed how convenient it is to set up and use various services.
Call Management – The call management features each provider offered were noted and evaluated. These features include call forwarding, call screening, and block capabilities.
Extensions – The ability to route calls using phone number extensions was evaluated.
Multi-line Management – The ease of keeping business and personal calls separate on a landline or mobile phones were rated.
Quality of phone calls – Online reviews were consulted to assess customer satisfaction with the sound and quality of phone service offered by each provider.
Auto-Attendant – We checked the availability of automated attendants to greet and route callers to the line most appropriate for their call.
Customer Support – We analyzed the level of customer support offered by each virtual phone number providers.
Next is a detailed evaluation for each of the seven companies identified among the best providers of virtual phone numbers.
Here are the 7 best virtual phone number providers of 2019:
1. Grasshopper
Grasshopper provides high-quality phone features to business owners that do not require equipment to be installed in their office, home, or on their smartphone. Grasshopper provides users with unlimited calling, call forwarding, and an automated attendant for an extremely low base price. This option is great for remote workers and business owners who need to stay in contact with customers and clients. Grasshopper offers a 7-day free trial. Click here to sign up for the trial and get a $75 discount.
Pricing
The three service plans offered by Grasshopper are competitively priced. The solo plan offers one business phone number along with three extensions for $29 per month. The partner plan comes with three business numbers and six extensions. The partner plan costs customers $49 a month. Lastly, the small business plan offered by Grasshopper includes five numbers and there is no limit to the number of extensions available to users. The small business plan costs $89 per month.
Features
Grasshopper offers a number of features that are great for small business owners. Many of the features offered by Grasshopper rival the services offered by conventional providers of business phone systems at a fraction of the price. Check out our Grasshopper reviews for more information.
Some of these features are:
Auto-Attendant – The auto-attendant provided by Grasshopper answers all inbound calls before forwarding the calls to the individual or department the client or customer is trying to reach. These phone calls can be routed to any phone number. This is true whether the business owner is using a landline, mobile phone service, or another business phone.
Call Management – The call management solutions offered by Grasshopper include call transfer and forwarding, call blocking, and other features that can be customized. A call screening feature allows the user to hear the name and phone number of each caller before deciding the need to answer the call.
Call Routing and Extensions – Extensions provide the user with more control over the routing of incoming calls. The user is able to create extensions, choose where each call should be routed, identify the order in which numbers should ring, and determine how many rings should happen before the call is routed to the next available number.
Grasshopper Setup And Usage
Grasshopper services do not require any equipment other than the cell phone or landline used by the customer. The user interface is easy to understand and provides users with separate tabs to access configuration options. Users can choose either a local or toll-free number and are provided with extensions for call routing. The Grasshopper homepage alerts users to any calls from customers and clients they may have missed.
What Grasshopper Does Not Have
The list of features offered by Grasshopper is not as extensive as some competitors in the market. Grasshopper does not provide users with options like call recording, video conferencing, or multi-level auto-attendant.
What Users Say
The loyal base of customers possessed by Grasshopper says the low cost and reliability of the services offered are the main reasons they use the company's products. Customers also say the team of customer service representatives employed by the company are always helpful. Complaints by customers were mostly due to trouble with the management and configuration of the call forwarding service.
Choosing Grasshopper
Business owners who need a basic virtual phone number service with a good combination of features will do well to choose Grasshopper. The company offers a seven day free trial of its services and customers do not have to provide a credit card to enjoy the trial period. The company website should be consulted for more details.
2. Jive Communications
Jive Communications provides a robust business VoIP system to businesses, and of course offers virtual phone numbers as well. Jive provides users with unlimited calling, call forwarding, and over 80 business-grade features for a fixed monthly rate per user. This option is ideal for organizations with a lot of remote workers.
Pricing
Jive's pricing is very simple. 1 to 4 users costs $29.95/month per user. 5 to 9 users costs $25.95/month per user. 10 to 24 users costs $23.95/month per user. 25 to 49 users costs $21.95/month per user. 50 to 100 users costs $19.95/month per user. Jive also offers custom pricing for over 100 users.
Features
Jive offers a over 80 features that are essential for business operations
. Jive offers the best amount and selection of business features of any provider in the VoIP industry.
Some of these features are:
Custom Schedules – You can create a schedule in advance with an integrated custom dial plan, which also turns off when you leave. You can also program custom greetings into your schedule.
Find Me/Follow Me – Find Me/Follow Me is a feature offered by Jive that lets users route incoming phone calls to multiple different phone numbers so that you can receive the call no matter where you are.
Call Management – Jive also features call management features like call transfer and call forwarding, call blocking, and other functions that you can customize. A call screening feature lets the user hear the name and phone number of each caller before answering.
Jive Setup And Usage
Jive is extremely easy to set up. Jive will mail your company VoIP phones that are pre-programmed. When you plug them in you can be up and running in a very short period of time.
What Jive Does Not Have
For some small businesses, Jive may be too much. A company like Grasshopper providers virtual phone numbers without needing equipment or anything else.
What Users Say
Jive is one of the best reviewed companies in the VoIP industry. Most customers are quite happy with their service.
Choosing Jive
If you're a business owner or IT decision maker who wants a full-featured, comprehensive business phone system that also providers virtual phone numbers, then Jive is the right option for you.
3. VirtualPhone.com
VirtualPhone.com provides customers with international numbers at no additional cost. Company services also include unlimited extensions, an auto attendant, fax capabilities, and voicemail. The company offers customers a starter package for customers either for free or at a low-cost. This is a great choice for independent and small business owners who wish to expand into international markets while maintaining a domestic presence.
Pricing
VirtualPhone.com allows customers to choose from a pay as you go pricing structure or one of the three paid plans offered by the company. The starter plan offered by the company ranges in price from free to $19 each month. The medium package begins at $39 and tops out at $99. The top end service for the company range in price from $149 to $499 per month.
The three paid plans offered by VirtualPhone.com allows customers to choose minutes or texts for monthly usage.
Features
In addition to the bucket of texts offered by VirtualPhone.com, plans include local and international numbers, SMS capabilities, Call forwarding services, voicemail, auto-attendant, and more.
Automated Attendant – The auto-attendant feature offered by VirtualPhone.com provides for call routing to all mobile and landline numbers, all extensions the user possesses, and any department in the user's company. Users are also able to record and customize pre-recorded messages for the benefit of inbound callers.
Call Management – The call management options offered by VirtualPhone.com include call forwarding, the ability to ring different phones in a timed order, and the ability to ring multiple phones at once. All call management features can be configured by using the company's desktop or mobile app.
Call Routing and Extensions – VirtualPhone.com provides users with unlimited extensions so that each agent with the company has the use of a direct line. Each of these extensions comes with voicemail, call routing, and fully customizable greetings. Users can also call customers and clients with the provided softphone app. When the softphone is used, the virtual phone number provided by the company will show up on the call recipients caller ID.
VirtualPhone.Com Setup And Usage
The setup process with VirtualPhone.Com is simple and quick. The interface used by the company is simple and straightforward. It takes ten minutes on average to set up an account and users are given 100 demo minutes after the signup process is complete. All options to configure your service is available through the dashboard.
What VirtualPhone.Com Does Not Have
VirtualPhone.com offers users a simple and direct set of features, a variety of pricing options, and a tier of free services. This service does not offer the number of features some other companies offer. Businesses that desire more than one local phone number or are in need of CRM integration may do better to check out another company.
What Users Say
Users of VirtualPhone.com applaud the company for its international calling features. Some users report frustration with customer service delays. These delays seem to be especially frustrating for customers experiencing billing issues. This problem should probably be considered when deciding between this and other companies.
Choosing VirtualPhone.com
VirtualPhone.com is a great choice for customers who are in need of international calling capabilities and want to pay as they go. The company offers interested parties a full demo and the ability to try out the services at no risk.
4. Google Voice
Google voice offers basic virtual phone services at no cost. Google Voice services can be used on all landlines and mobile phones to take business calls and answer voicemails.
Pricing
Google voice offers all individuals who need to separate their business calls from their personal calls a second number to use for no monthly fee. Most calls within the United States and Canada are completely free. The price to call certain U.S. numbers that are not free and international phone numbers begin at a penny a minute.
Features
Google voice services come with voicemail, call screening, and the ability to block callers. Some advanced features are not available with Google Voice but the service is great for business owners who only need basic functions. Users of Google Voice benefit also by the following features:
Automated-Attendent – Google voice does not come with an auto-attendant that will greet callers and route calls to their proper destination. However, the service provides a screening feature that asks callers to state their name before the phone of the Google Voice user begins to ring.
Call Management – Your contact list and address book is the source of the information used by Google to alert users to the identity of the person or business entity calling a Google Voice number. The service also gives users a variety of options to handle each call they receive. You can choose to answer the call after learning the name of the caller, send the call to your voicemail, or listen to the voicemail as the caller leaves it.
Call Routing and Extensions – Google Voice does not allow for extensions in the conventional sense but it does allow through advanced settings for users to set preferences to direct certain calls to a particular phone or voicemail. Users who are dependent on extra extensions, call routing, or additional numbers may need to try a service more suited to their needs.
Google Voice Setup And Usage
Google Voice is most likely the simplest to use of all virtual phone number providers. Home, mobile, and work phones can be added in a matter of minutes. Once the phones are linked, calls and SMS messages can be received any phone chosen by the user. Users can also use their phone or web interface to answer the messages they receive. Google Voice transcribes voicemails immediately and sends user notifications through SMS and email messages.
What Google Voice Does Not Have
Google Voice is great for call forwarding but does not possess many standard features offered by other providers. Some features that are lacking are automated attendant and multiple-user extensions.
Related: Googl
e Voice Alternatives
What Users Say?
Satisfied customers of Google Voice services cite routing abilities, voicemail capabilities, screening capabilities, and SMS features as the main reasons for their satisfaction. Unhappy users of Google voice services complain about the difficulty of porting numbers from landlines and the lack of customer support.
Choosing Google Voice
Freelancers and small business owners who already have a registered Gmail account also have a Google voice account. The new user now only needs to log into the Gmail account and either choose a number provided by Google or port the number from their mobile phone.
5. eVoice
eVoice pairs integrated fax abilities with virtual phone number services. Users also benefit from an auto attendant, the ability to forward calls, the ability to block calls, and text capabilities. eVoice offers an affordable option to customers who prefer to send and receive important information by fax instead of email.
Pricing
eVoice provides users with four service plans from which to choose. The cost of these plans is based on the number of minutes the user desires, the number of extensions used, and the number of phone numbers. The price of customer plans ranges from $12.99 to $79.99. The customer can add outbound fax capabilities for an added fee.
Features
All service plans offered by eVoice include call forwarding, inbound fax, auto-attendant, and voicemail. Users can add outbound fax capabilities for less than two dollars per month. The platform also provides a mobile app that can be used to make outbound calls, receive inbound calls, check voicemails, create schedules for call forwarding, and alter call settings.
Auto Attendant – The auto-attendant features offered by eVoice greets callers and routes them to the appropriate extension. Users of the eVoice platform are provided with a number of greetings to choose from or upload a greeting of their own.
Call Management – The call management capabilities offered by eVoice allows users to block calls, forward calls, transfer calls, and screen incoming calls. Features that can be added for a fee are after-hours greetings, call queuing, international forwarding, call recording.
Call Routing and Extensions – eVoice provides users with three types of extensions to facilitate call routing. The standard extension offered by eVoice allows callers to connect directly to the person or department to whom the caller needs to speak. A directory is provided for the caller to find the appropriate person or department. Sub-attendants are provided to give callers additional menu options within a department. The third extension type is information only. These extensions provide the caller with company information without the need to interact with a live person.
eVoice Setup and Usage
The straightforward setup options and simple to use interface is one of the best things regarding eVoice. Customers only need to choose a local or toll-free number to begin the process. Next, a custom greeting for the auto-attendant can be created. The user is then ready to configure the settings they desire for call routing. The process is made even simpler by the easy to navigate menu eVoice possesses.
What eVoice Does Not Have
eVoice differs from other virtual phone number providers in that the company does not offer discounts for businesses with multiple users or customers willing to pay for annual subscriptions. The company also does not offer unlimited calling plans. This could be a problem for businesses that need to make a lot of calls.
What Users Say
eVoice users applaud the across the board standard features eVoice provides. The only exceptions are with extensions and minutes. Some eVoice customers have been vocal about their dissatisfaction with the company's customer service efforts.
Choosing eVoice
Users in need of a virtual phone number provider that provides incoming fax capability may want to give eVoice a try. Customers can try out any of the plans the company offers for 30 days free of charge.
6. Phone.com
Phone.com takes the top honors for vanity phone number providers. The company also provides customers with an auto-attendant along with their choice of pay per minute or unlimited calling plans. Phone.com is perfect for users who want a customized number that will be easy for clients and customers to remember.
Pricing
The pricing schedule for Phone.com is from $12.99 to $39.99 for users who opt for the companies pay as you go services. Customers who choose the company's unlimited plan pay from $22.99 to $27.99 for each user extension.
Features
Phones.com provides users of their voice phone number service with an automated attendant that is fully customizable. Customers are also provided with unlimited extensions, faxing and texting services, and voicemail to email capabilities.
Specific features offered by Phone.com are:
Automated Attendant – The auto-attendant feature provided by Phone.com comes with Interactive Voice Response capabilities that can be controlled with the push of a button. The auto-attendant can be programmed with custom messages, greetings that include both voice and music, and a directory that allows the caller to find the name of the person with whom they desire to talk.
Call Management – The call management tools for Phone.com include call forwarding, call transfer, and the ability of users to block calls. The company also provides users with the ability to screen each phone call for vital caller information when calls are received from customers and clients.
Call Routing and Extensions – Phone.com provides all users with unlimited extensions. These extensions come with call logs, the ability to route calls, a conference bridge, and individual boxes for voicemail.
Phone.com Setup And Usage
The platform for Phone.com is 100% self-service and is ready to use as soon as the signup process is completed. The functions of the platform only require a few clicks to activate and any added adapters or equipment can be purchased from Phones.com directly when the size and needs of the company begin to grow.
What Phone.com Does Not Have
Phone.com offers support services through phone, email, and live chat. However, this support is not necessary 24/7. Also, users must pay extra for CRM integration and call conferencing features. Other virtual phone number providers offer these additional services to users for no extra charge.
What Users Say
Phone.com customers commend the flexibility of the plans offered by the company. Customers also expressed appreciation for the low price of services offered by Phone.com. Some users have complained about the quality of customer support, extended waiting times, and longer than the extended wait to receive returned messages from the customer support team.
Choosing Phone.com
Virtual phone number users who need a service that is easy to use by customers should consider Phone.com. Potential customers can use the company's services for 30 days at no risk to them.
7. Nextiva
Nextiva offers users of its virtual phone numbers unlimited domestic calling and multiple plans of service. Nextiva is a good selection for entrepreneurs working alone and owners of small companies who need a virtual phone number with a complete business phone system at a price they can afford.
Pricing
The three price plans offered by Nextiva begin with their Office Pro plan that is available to users for as little as $19.95 a month. The Office Pro Plus solution by the company starts at $20.95 a month and the Office Enterprise plan offered by Nextiva can cost as little as $27.95 per month.
Features
Nextiva offers a variety of services with its
three-tiered service plan. A few of the most popular features include:
Office Pro – The Office Pro plan offered by Nextiva provides customers with a local or toll-free business number, the ability to transfer voicemail to email, unlimited calling plans, fax capabilities, and music for callers to listen to while on hold. Small companies pay up to $34.95 per month but this price can be significantly lower for companies with lots of users. Companies with 100 or more users pay only $19.95.
Office Pro Plus – Office Pro Plus users benefit from a professionally recorded greeting, access to the Nextiva mobile app, and conference calling. The price for this service varies from $20.95 for smaller companies to the $37.95 paid by the largest companies using Nextiva Office Pro Plus services The Office Pro Plus plan is great for users who need the ability for conference calls and call management capabilities to go along with their virtual phone number.
Office Enterprise – Users of the Office Enterprise plan are provided with three professionally recorded greetings for callers. The cost of the plan ranges from $27.95 to $44.95 depending on the size of the company. The plan is a little higher than customers of other services would pay but added value results from the full business phone system and unlimited calling. Nextiva Office Enterprise users also enjoy CRM features. These features include advanced options for recording calls and journey mapping for customers.
Nextiva Setup and Usage
The set-up process for Nextiva is simple and straight forward. The interface is not difficult to use but can be a little confusing to some new users. The call forwarding issues are easy to manage but the process of customizing greetings and setting business hours is a little cumbersome.
What Nextiva Does Not Have
Nextiva possibly provides the best combination of pricing and features for virtual phone services. However, the pricing structure listed on their website can be confusing. Nextiva should rework their pricing page to provide more clarity to users.
What Users Say
Nextiva customers reported being satisfied with customer service offered by the company, the ease of use of Nextiva products, and the reliability of the services offered. However, other customers have complained about the awkwardness of the company's website.
Choosing Nextiva
Business owners who want a complete business phone system paired with a virtual phone number should look to Nextiva as a solution. Potential customers can contact a sales agent via the company website to receive a free demo of the services offered by the company.
Why Choose A Virtual Phone Number
Business owners can display a more professional image to potential customers for a low cost by using a virtual phone number. Users can also provide themselves with the features users of more expensive business phone systems enjoy. The virtual phone number also allows business owners to keep their personal cell or landline number private while using the same device to manage their business.
Another advantage to virtual phone numbers is they are transferrable in the event the business changes location. The number can also remain with the business if the owner later decides to change services or phone devices.
Final Thoughts
Virtual phone numbers are an excellent way to keep your personal text and phone calls separate from your business texts and phone calls. The numbers come with features like auto-attendants, voicemail, and fax. These features are all valuable to the entrepreneur who must run a business without the employee support to maintain office responsibilities. A virtual phone number will also add a bit of credibility to small businesses.
The seven virtual phone number providers mentioned above are the cream of the crop in the industry. Business owners seeking a provider of virtual phone numbers that include a solid set of features would do well to choose any of these companies. However, Grasshopper is the company that stood out as the best of the best after careful examination of the seven companies.
Business owners wishing to sample the services offered by Grasshopper can sign up for a seven-day trial to determine if the service fits their needs.