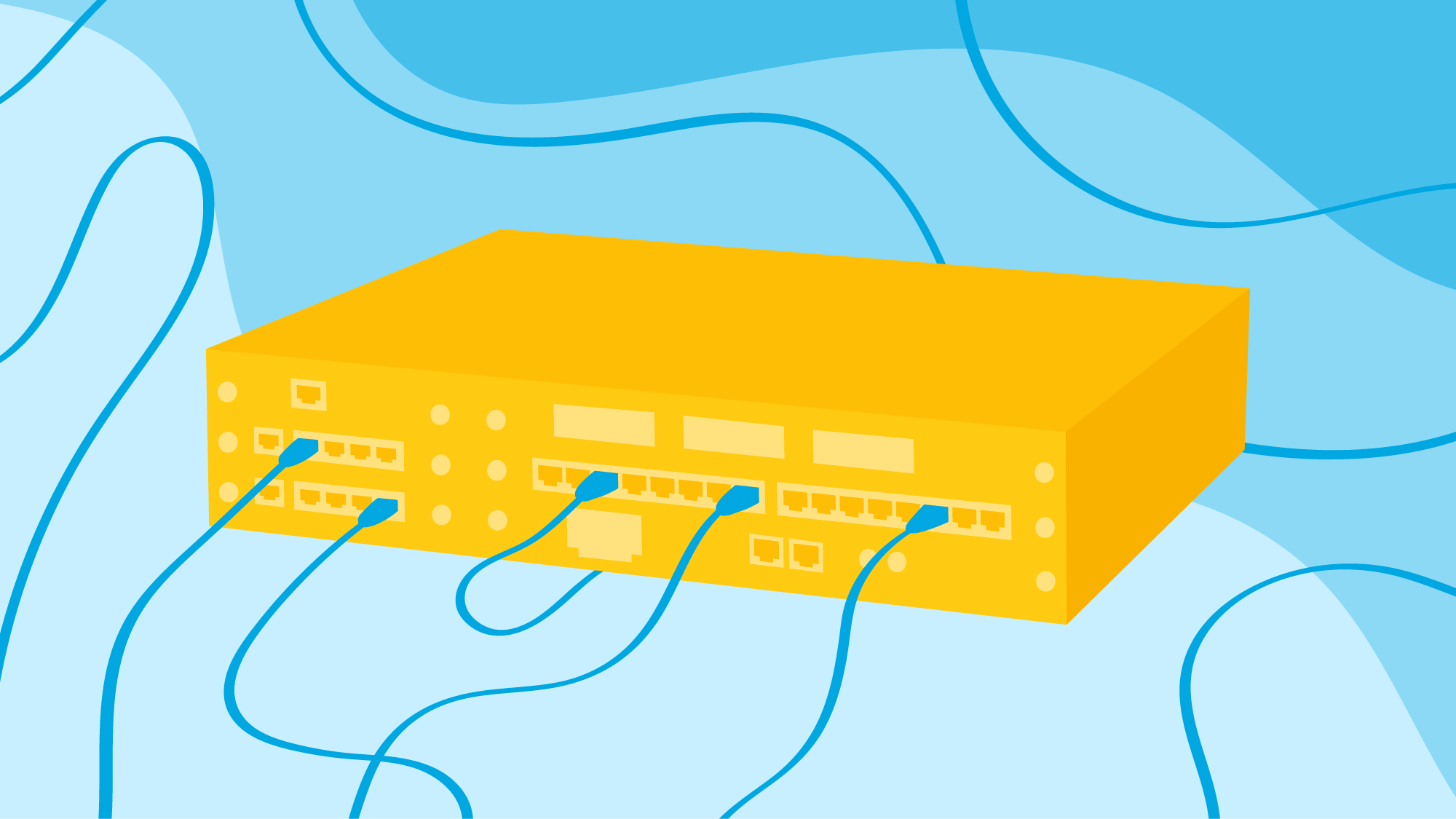 As your company expands from a startup to a thriving business with employees, you will want to provide phone connectivity to your staff. To do this, you will find yourself researching Private Branch Exchange (PBX) systems.
In this guide, we break down all the essentials you need to know about modern PBX solutions. Even if you've never managed a PBX before, you'll be able to jump around to the parts that matter to you.
What is a PBX?
A PBX is an acronym for Private Branch Exchange, which is a private telephone network that allows users can talk to each other. Different hardware components work in tandem to provide connectivity to the telephone network.
A PBX operates a company's internal telephone network. A PBX system manages the routing and advanced calling features for inbound and outbound calls.
Setting up a PBX is no small task. A company enlists the help of one or more systems administrators with decades of telecom experience. You would also need the physical space to place the PBX system in the office, like a closet or server room.
To better appreciate the features and benefits of a commercial-grade PBX, we need to first talk about the phone system at large.
Becoming a Telephone Operator with a PBX
The traditional telephone system is known as the Plain Old Telephone System or POTS for short. It's based on the twisted pair of wires from the local phone company to the building. POTS is basic, reliable, and hasn't changed much in 140 years.
Telephone companies connect calls with others using the Publicly Switched Telephone Network (PTSN). The PSTN makes it possible for a Verizon customer to call an AT&T customer as well as patching calls over locally.
Providing a business with phone service isn't inexpensive. A typical business phone bill could easily be in the thousands every month just for a hundred lines.
There has to be a better way.
A PBX allows a business to operate an internal phone system and use fewer phone lines from the phone company. Top PBX systems offer the option to manage voicemail, auto attendants, and recorded messages. This also includes phone extensions for everyone in the company.
The PBX has redesigned the way businesses handle calls, offering a significant upgrade to past limitations. Before, PBXs were proprietary and very difficult to maintain.
Today, PBX systems have evolved quite a bit. No longer beholden to the local telephone company, calls are made using Voice over Internet Protocol (VoIP) technology. Instead of analog lines, SIP trunking establishes connectivity for a fraction of the cost.
Want to learn more about VoIP? Our beginner's guide to VoIP will help you understand the ins and outs of VoIP.
PBX systems empower IT leaders to maintain their existing devices with an all-digital backbone. By assigning different business phone numbers to different extensions. Alternatively, a cloud PBX blends the best of both worlds with a fully managed phone system deployment.
Now that we know the purpose of a Private Branch Exchange, let's learn about the business benefits of a PBX.
PBX System Benefits for Businesses
It's not every day that businesses specifically want to set up their phone system. There has to be something in it for them to move their phone service to the cloud.
Companies large and small enjoy the impressive capabilities of a PBX. Here are the top reasons why businesses use a PBX:
Manage and complete calls on a specific, pre-programmed schedule. You can choose the direction of the "branching out" and set your own rules in the PBX network tree. Operators can restrict or permit international dialing as needed to avoid high costs.
Transfer calls between users and departments with ease. Establish and maintain connections without dropping calls. You can transfer calls effectively through a warm transfer or cold transfer. Either way, you can transfer calls reliably.
Customize greetings with recorded messages, including the choice of music for your business. This feature is a fantastic way to alert customers about a sale or service issues.
Operate a call center to help you manage a sales team or customer support department. While costly, a PBX can hold inbound and outbound calls in a queue based on its physical limitations. A cloud-based PBX can handle a higher volume of calls and distribute them to the desired people or teams.
Connect multiple office locations with the same phone system so employees can talk to each other. Instead of managing separate phone systems, you would use a PBX to handle this call routing.
Related: What Is Session Initiation Protocol (SIP) & How Does It Work?
Today, companies aim to configure their PBX as a cloud phone system with managed PBX features across many locations and users. This approach allows for the most considerable flexibility at a fixed cost.
Types of PBX Phone Systems
PBX phone systems exist in a few different varieties to fit just about any business need thrown at it. As business applications have migrated to the cloud, so have PBXs.
There are a few
options to consider for your PBX:
Hosted PBX – Manage your employee's phones all from your web browser. Simply purchase the service and phones, plug them in, and you're done. You are free to adjust PBX features like call recording, call routing, auto attendants, hold music, and call forwarding. The best part is, you can fly through the online setup in minutes, not weeks. Since you directly manage this cloud-based PBX, all your devices are under your control.
On-Premises PBX – For the upfront cost with occasional maintenance (consulting) fees, you can enjoy an on-site PBX. This feature is ideal if you have no growth plans, or if it's cost-prohibitive to make the switch. However, instead of a complete phone system overhaul, you can just upgrade your PBX to one that is IP-ready.
PBX SIP Trunking – For those with a PBX that want to take advantage of the VoIP benefits, there is an option for you. SIP Trunking provides the voice service for your company's PBX. This multi-channel voice service is available without changing other PBX features. As your company grows, add more channels.
As a business owner, the question you want to ask yourself is, "Does our PBX yield the most value every year? Are we spending too much managing it?" As far as depreciating assets go, on-prem PBX systems are costly to maintain, add users, and configure features.
According to the FCC, some phone scams target innocent staff using legacy PBX systems to relay expensive international calls.
A PBX that runs in the cloud is cost-effective since its features are updated regularly, and you don't need to set up the network infrastructure.
For companies that can't afford a complete upgrade, PBX SIP Trunking is a worthy option. Rejuvenate your PBX with new scalability and lower communication costs with the same hardware.
Businesses that opt for a Hosted PBX or a SIP Trunking solution, they can cut their telecom costs by 60%.
Related: Cloud-Based Phone System Pros and Cons (+Best Practices)
PBX Comparison: On-Prem vs. Hosted PBX
Comparing on-premises and hosted PBX systems can help you make the right choice for your business. Whether you're researching PBX systems for yourself or a client, you can recognize the benefits at a glance.
| On-Premises PBX | Cloud-Hosted PBX |
| --- | --- |
| Lower cost per seat | No upfront costs |
| No use of internet | Modest use of network bandwidth |
| Basic calling features | No maintenance |
| Unexpected maintenance costs | Redundant data centers |
| You manage the infrastructure | Training and support included |
Now, let's look at the advantages and disadvantages of each type of PBX.
On-Premises PBX Pros & Cons

Cloud-Hosted PBX Pros & Cons
For startups and enterprises in 2020, the hosted PBX is the preferred way to set up phone service for your company. You'll save yourself a ton of stress and budget.
Pictured below is a diagram to illustrate how a Hosted PBX works. The best part is, you can free yourself (and your execs) from the cord thanks to VoIP softphones.
Related: Is Hosted VoIP Right for Your Business?
Adapt a PBX to Your Company—Not the Other Way Around
No matter what PBX you choose, you should strive to make sure it meets your company needs. The way we work has changed so much in two decades. Shouldn't your PBX keep up with you?
One of the fundamental takeaways here is that you can't only decide based on the sticker price of a business phone system.
Assess your company's growth trajectory and range of internal and external communications. No one knows your business better than you do.
Related: 12 Hidden Benefits of SIP Trunking You Need to Know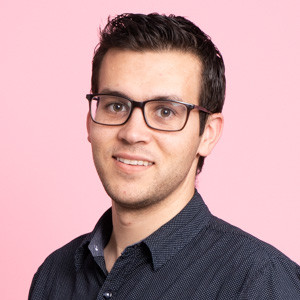 Cameron Johnson is a market segment leader at Nextiva. Along with his articles on Nextiva's blog, Cameron has written for a variety of publications including Inc. and Business.com. Cameron was recently recognized as Utah's Marketer of the Year.