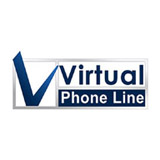 For Free Signup

send sms to +44-7860-034130 With msg 'JOIN'

OR

Sign-UP with Facebook
Virtual Phone Line is a pioneer in introducing the concept of call forwarding service in telecommunication industry by providing unique geographical numbers to our clients. We have more than 60 countries number available for customer accesible by single click.
Virtual Phone Line is a powerful call forwarding service provider. Its easy to use and allows its user to forward his/her call to any carrier in the world. We have 0.2 million users from 180 countries of the world including USA, Canada, UK and many more countries. The call forwarding service rates to any carrier in the world is reasonable as compared to other Virtual Number service providers.
Virtual Phone Line was a Dream, in the mind of its inventor Rehan Ahmed in year 1996.